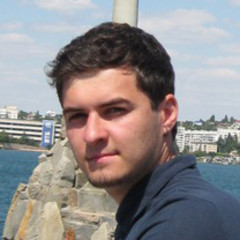 Andrey Gritsuk
3d Character artist and 3d Concept artist
Penza, Russia
Summary
Andrey Gritsuk    aizekg@gmail.com
Age: 30
Experience 
2008 - 2010, "BIT-games" Social games.
2010 - 2016 "Tortuga" Social games.
2016 - today
At this moment I am a freelancer doing 3d concept characters
and create them for Games ,CG аnd Movies.
Familiar with game engines Unity and UE4
Able to work in different styles : realistic , cartoon(stylized).
Skills
Concept Design
3D Modeling
Software proficiency